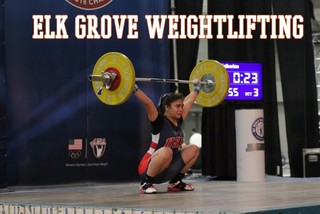 Location:
Elk Grove
Olympic Weightlifting is a Sport. It is a Sport that will make any athlete more
athletic
. Instead of going to the gym to 'strength train' why not lift for sport? Here at Elk Grove Weightlifting we train all types of athletes both male and female from the ages (10) and up. Contact Coach Michael Hull at (916) 525-2456 for more information.

Cell phone: (916) 317-7809

Rate Details:
Rate vary and depend on level of experience and how many days per week the athlete trains.
Other Details:
All weightlifters must be a member of Liftaholics Fitness.
Payment Methods:
Visa, MasterCard, Amex, Cash, Money Order
9247 Elk Grove Blvd.
Elk Grove, CA 95624
View Map
Service Area:
South Sacramento/Elk Grove
Service Type:
Athletic Development