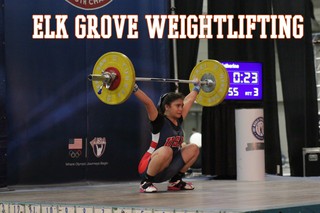 Location:
Near Waterman & Elk Grove Blvd.
Elk Grove Weightlifting is dedicated to making the 'youth athlete' more
ATHLETIC
. We develop their athleticism through the sport of Olympic Weightlifting.
 We train both Male & Female Athletes from the ages (10) & Up. Call Coach Hull at (916) 525-2456 for details.

Cell phone: (916) 317-7809

Rate Details:
Monthly rates vary according to experience level and the number of days athlete trains per week.
Other Details:
All athletes must be a member of Liftaholics Fitness.
Payment Methods:
Visa, MasterCard, Amex, Paypal, Cash, Check, Money Order
9247 Elk Grove Blvd.
Elk Grove, CA 95624
View Map
Service Area:
Elk Grove/Sacramento
Service Type:
Olympic Weightlifting